The All New RAM 1500
Pickup trucks are one of the most popular types of vehicles to drive because they're versatile, powerful, and can tackle many challenges on the road in Albertville and Rainbow City. The Ram 1500 is one of the top models to select because it delivers a smooth ride and has a classy interior. You can learn more about the new 2021 Ram 1500 by checking out some of its top features before visiting our Team One CDJR dealership.
Highlights
The Ram 1500 has one of the most impressive interiors in its class and looks similar to what you'd find in a luxury car with its premium materials and spacious size. It comes standard with synthetic leather upholstery and eight-way power-adjustable seats. The rear and front seats are also heated and ventilated to offer more comfort in all types of climates. The heated steering wheel also helps keep your hands warm in low temperatures. The front and back seats are extremely comfortable, with more than enough room for adult passengers to stretch out. The infotainment system is easy to operate and is extremely responsive. All the menu layouts are also easy to navigate and intuitive. A standard eight-inch screen comes standard, and a 12-inch screen is available as an upgrade, which is one of the largest sizes in its class. The screens are advanced with high resolution and sharp graphics. The panoramic sunroof comes standard on most of the trims and offers a clear view overhead to ensure you can have the wind in your hair. Drivers can also choose between the 6-foot-4-inch and the 5-foot-7-inch bed, depending on how you plan to use the vehicle, whether for personal or business purposes. Despite its robust size, the truck manages to accelerate quickly and never lags when you need some passing power. You'll immediately hear the deep rumble from the engine once you put the pedal to the metal. All the transmission shifts are well-timed, making the car smooth and comfortable to operate. The four-wheel capabilities keep the truck planted on the road, even while trekking up steep inclines in wet conditions.
New Features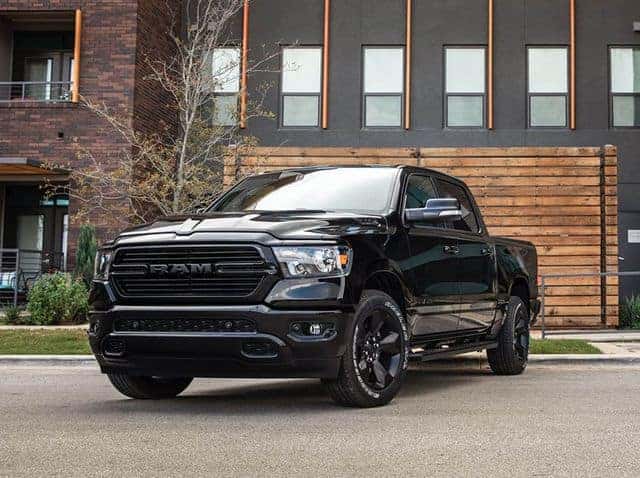 There are plenty of USB ports scattered throughout the cabin to allow the driver and all passengers to find a place to charge their devices. A wi-fi hotspot allows you to stay connected to the internet to remain productive while you're away from the office. Apple CarPlay and Android Auto are also new additions for more connectivity. Keyless entry offers convenience for getting into the cabin quickly. Dual-zone automatic temperature control also increases the comfort in the cabin for every passenger. The tow package increases the value of the vehicle and contributes to its excellent performance. The pickup truck has a maximum towing rating of 13,000 pounds with a hauling capacity of 2,000 pounds. Three premium audio systems are offered in the truck, ensuring you have the best sound available while listening to music. Drivers will also discover the truck is surprisingly easy to maneuver and steer. The vehicle comes standard with a 3.0-liter V6 diesel engine, but many other V8 options are available for those who seek even more power from the engine. An available 5.7-liter V8 engine delivers 395 horsepower with 410 pound-feet of torque. A 6.2-liter supercharged V8 engine is also available and delivers 702 horsepower with 650 pound-feet of torque, making it one of the fastest pickup trucks in the industry. The truck can still drive fast and maneuver well even while towing and hauling a heavy load from behind the vehicle.
Safety Features
There are a host of safety features that come standard in the 2021 Ram 1500, which includes forward-collision warning, blind spot monitor, parking sensors, and driver attention warning. Some of the top available safety features include a surround-view parking camera system, blind spot monitoring, parallel and perpendicular park assist, and automatic high-beam headlights for more visibility on the road. Pedestrian detection also helps you to remain safer on the road. Adaptive cruise control also helps you to remain a safe distance from other motorists and avoid getting too close to the car in front of you.
If you want to learn more about what is offered in the new Ram 1500, reach out to our dealership today to speak with one of our team members when you're looking to own a new pickup truck. We invite you to schedule a test drive at Team One CDJR when you need a reliable car to own for getting around Rainbow City and Albertville.